Give Your Marketing Worries To Us.
Good things happen when
we get involved.
If you haven't used this service before, there is almost a 100.0% chance your deliverability is suffering. Most marketers get the feeling that "something just isn't right" but they can't put their finger on it. They see their campaign stats and know it could be better. Where is the problem? It could It could be weak deliverability due to a DNS issue, a low response rate because of a latency issue, some bad addresses getting onto a list and causing an IRR flag, etc. Can you search the 1,271+ sites, systems, and services that might be causing the problem? We can, and we do this 24/7 for our clients. These problems happen to every professional marketing team and if left unchecked the problems could escalate and waste thousands of dollars per month or even cause thousands of subscribers to leave. Our job is to prevent that and give you the best possible shot at peak performance
Think of us as the "eye in the sky" that watches over your day-to-day operations while helping increase ROI by giving you the tools and services needed to get the job done right. Our clients find improvements starting within a week and after a month they look back in amazement knowing all the fixes, patches, and performance suggestions they received. It's your turn to be part of that success.
This is our flagship service. Nobody provides the comprehensive level of services that we do. When you find your messages aren't hitting the target any more then it's time to sign-up. The commonly used "blacklist checkers" only cover 10% of the world and miss most of the real blocks, we cover 100% and find them all.
Read More
Our consulting services will help you learn and use: list cleaners/validators, alerting tools for web page or DNS changes, multi-dimensional link tracking, avoiding "trip words" causing spam blocks in messages, custom software development, and so much more - we are here to help design, educate, find, and offer solutions.
Read More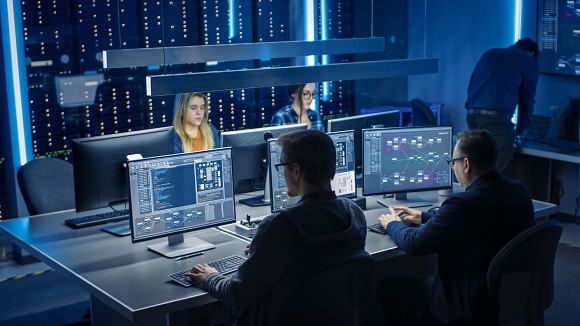 Delivery Boost
$199, $995, or $3995 packages (One-Time or Month-to-Month).
This is our flagship service. If you have not done a true end-to-end technology analysis of your marketing campaigns, now is the time to start. Every marketing department has email delivery issues and almost all of them do not have the time, knowledge, or staff needed to figure out what is wrong. Regardless of how many places you check for blocks, graylists, blacklists, reputation hits, etc. you are likely are overlooking at least 900+ other services, databases, and listings.
It's Affordable. Our three packages helps you use us for a long as you need to get your hands around the issues.....
$199 "one day" package. This is for clients that want a quick but in-depth review of their domain and IP reputation along with technical configuration checks. We go all-in for a 24 hour period to find as many deliverabillty issues as possible. Many clients start out with this package to see how good we are and then move up to one of the more thorough packages below.
$995 "one week" package. This is a more thorough scan becuase it gives us time to see how your mailings are formatted, your domain and IP reputation are checked (on 58 different reputation systems), and your technical configuration is given a very in-depth review.
$3995 "one month" package. This is our flagship service that many major mailers use. Publishers, retailers, or companies with a high monthly volume of email need to get the very best inboxing possible and this package gives us the time needed to turn over every possible rock in the deliverability arena. All of the above package features are included as well as an extensive review of your entire digital marketing operations.
Why Are We So Good?
Because we know the secret handshake. Many ISP-level blacklists are not even public and if you found them you need an ASN or true ISP-level credentials to establish a dialog with the administrator. This holds true for hundreds of similar blacklist or reputation-based services. Without credentials, and without being considered an ISP (or having ISP-type credentials) your requests for assistance will be routed to /dev/null (nowhere). Our team spent thirty years building relationships, integrations, and monitors to uncover things that most never even dream of finding. There are also hundreds of non-block-related services that have to be checked and monitored around the clock in order to achieve free-flowing deliverability. Checking the public block monitors is nice but that's about 5% of the real world. For example, the IRR is a service that only the big online services like Microsoft, Google, Yahoo/AOL, etc can access. We can too.
We make it easy to understand. We use our 30+ years experience in this field to find the issues that are causing your deliverability or response rates to suffer. Once found, we coach you on what needs to be done to mitigate the problem. (we are available for an extra fee to do the work for you, please inquire if needed). It is usually not difficult to fix the issues once they are found - the trick is to know who to contact, what to say, what to do before contacting them, and what to expect. Some fixes take hours, others take weeks depending on how "dug in" your issues are. In some cases you may have been doing something so bad that the ISPs want you to change your ways before they open the doors and the mail flow again. Either way we will coach you on what to do.
Don't be like Vinny! We often hear things like "Well my cousin Vinny is an IT guru and he can fix all of this" and our response is "good luck with that!" and usually in a week they come back and sign-up. Why? becuase their cousin was quickly turned away from Google or Microsoft becuase they didn't know what to say or how to phrase the mitigation request. There is a lot more involved in just filling out a form to get some issues fixed.
Things we review 1,271+ items reviewed. 800+ blacklist/block/reputation systems, standard/enhanced/required mailbox checks, 26 active DNS checks (worldwide), 27 passive DNS checks (worldwide), round-robin latency analysis, load balancer examination, active website security reviews (all URLs), ISP hold-up/hold-back events, image blacklist monitoring, HTML title corruption, binary character #1 issues, 3rd party site malware, improper SSL configuration, load balancer errors, and more. There are literally hundreds of other single and multiple-issue/system/service checks, around the clock, all of which can cause deliverability issues.
Uptime monitoring is included. Checking for blocks/blacklists is nice but many times the ISP will block you because your website or unsub page is slower than expected or even non-responsive. We will monitor your site for response times during your subscription period. If we detect even a hint of slowness we will alert you by email. All together you get a complete, comprehensive review and the best deliverability coaching around.
Don't want to do it yourself? That's ok, some of our clients are too busy or don't have the technical hands-on time to reach out and do the mitigation or whitelisting themselves. We are available for $2500 for a month of full -service to help knock down those blocks.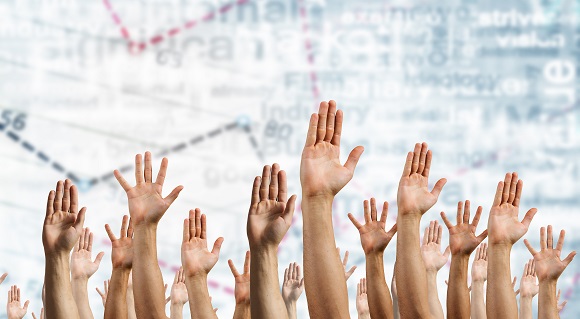 Who Needs Some Help?
Price varies, month-to-month.
You are busy doing what you do best and new tools and services for marketers are popping up daily. It's hard to keep up. If you find yourself in a spot where you need answers but don't have time to find them, we are here to help. We have a special team of developers that watch for the "new tech" every day and if it helps marketers - we drill-down into the details, learn it, and then share it with our clients. You could spend a week looking for something that we can answer in under five minutes. This is how the pro's stay on top - they let other pro's guide them.
Maybe your list is getting old and needs refreshing? We will point you to the good list cleaners/validators. Or maybe you need to learn how the new multi-dimensional link tracking works (it's cool), or maybe there is a tool or service you wish you had but you can't find it. Leave those tasks to us and we will help point you in the right direction or even make it for you. Yes, also have some of the top programmers on-staff that will design (affordably) a special tool to help you do some task that is taking you hours or days to complete manually. Hire us for that kind of consulting work and let us do the heavy lifting.
Important: You can sign-up today at no cost to get your basic account established. This will enable you to receive our monthly newsletter at no cost too. Once your account is established we will work with you to determine a one-time or month-to-month cost to help you reach your goals. So go get your account set-up and we will reach out to discover what you are seeking. There is no cost and no obligation to having a basic account. You can close it any time.
Sign-up
Priced affordably to keep your marketing on the right path.
Most companies lose out on a lot sales becuase the email they send is lost due to a misconfiguration, blocks, reputation issues, 3rd party filters, or hundreds of other technical mishaps. Our service is priced to get your marketing train back on the tracks and keep you there for the long term. We don't just show you the problems, we educate you on how to fix them, keep them fixed, and follow best practices. We teach your IT team what not to do, and give you a sense of well-being knowing that we have your back. When you have a heart problem you don't go to a back-alley doctor, you go to the best. The same applies for improving your deliverability - it takes real professionals to uncover what everyone overlooks.
Delivery Boost #1: $199 One-day review (Search for as many issues as possible in 24 hours, then suggest to you how to fix them).
Delivery Boost #2:
$995
One-week review. We find all the issues we believe are impacting deliverability and suggest to you how to fix them.
Delivery Boost #3
$3995
One-month review (same as the $995 package but we handle as much of the mitigation/fixup work ourselves).
Please read our terms of service regarding service guarantees and disclaimers on fixing issues we find.
Success Stories
We get a real thrill when we hear our clients say they are seeing results. It's just so rewarding to know our hard work is paying off. The same holds true for you, too. When you become a client, chances are pretty good you will be seeing the same results as shown below.
The Case of the Missing Messages
This client came to us knowing there was something wrong but did not have the time, nor the knowledge of where the problem was. They signed up for our three month tune-up service and we went to work immediately. Within five minutes after they submitted all the details on their company and marketing campaigns we spotted the problem. It was fairly well hidden so most people would overlooked it and kept searching for months. We contacted the 3rd party blacklist administrator and worked things out to give the client free-flowing mail again. Within just two days the client was seeing open rates skyrocket and new orders come in. What a great feeling it is to be able to help clients this fast and this substantially. In addition to finding the cause of the bigger issue, we found a half-dozen other issues which only made things even better. The client then signed up for our comprehensive annual service and is enjoying the 24x7x365 support.
The ISP That Would Not Listen
We hear this complaint all the time and it's usually about one of the big five online services that just won't fix a block no matter how hard the sender tries. We were contacted by this client on a weekend and the client was in a panic. They sent a mailing the prior week and they included the wrong list with the mailing and complaints rolled in. The same day that happened a major ISP decided to "dim" their reputation and inbox deliveries. The client contacted the ISP a half-dozen times and tried to explain the problem but the ISP did not budge, the dimming continued. Soon after, the client was seeing a 30% drop in open rates and sales went to the floor. Not good! The client knew they have been having problems for years so they signed up with our comprehensive annual service and we immediately got to work. Our first task was to smooth out the wrinkle with the ISP, and we did. The next day the primary issue was resolved and the open rates went back to "normal" (for them). But we were suspicious as the "normal" open rate seemed pretty low. Our deliverability team ran an end-to-end scan on the client and found several glaring issues that would cause weak inbox deliveries and heavy junking. We raised the issues with the client and worked with them and their technical team to resolve them. Within two weeks their open rates had jumped by 40% and they were seeing a strong flow of visitors to their website. Since the client was on our comprehensive service we helped fine-tune their campaigns, procedures, and technical setup throughout the year and provided ISP mitigation as needed. The client was overjoyed, and still is, and we are happy for them.
The "Something is wrong, I can feel it" clients.
This is another common phrase we hear. Many marketers just don't have the time, patience, and experience to look everywhere to find out if there are problems with their campaign. Their ESP says things are fine, and their seed addresses are fine, but they feel something is off, but what is it? They checked all the blacklists, whitelists, bounces, etc. but something just doesn't seem right with the campaign results. Our chief investigators love this kind of task because it does take very intensive analysis, scans, ISP consultations, etc. It took several days and several dozen sample mailings until the problems started to appear. We found the client had several of the newer "smoldering traps" which don't do anything until several days of receiving messages. After reviewing the clients mailing list and the subscriber history we were able to find the trap. They signed up for the comprehensive service to leave all that hard deliverability work to us - and we are happy to do it.
More success stories are available.
Other success stories are available. Please let us know your troubles and we can likely find a perfect matching story that shows the resolution.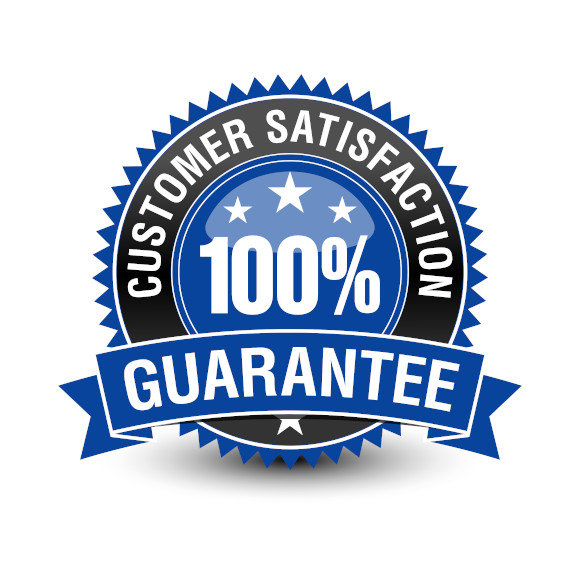 We are overjoyed when we see a customer go from "average" success to "outstanding" success. Our only job is to put every service, every tool, and every hand on your task to give you true success. We are confident you will have a "wow" moment soon after joining. ListWorker is more than the top service firm for marketers, we are here to educate you, our client, on best practices and upcoming technologies so you can have the knowledge needed to stay ahead of your competition.